Often I get asked: "Why do you want to go to Adepticon"? "Isn't it just a glorified Warhammer 40K tournament"? "Surely, Gencon or Comicon are a better investment of time and money"? I find questions like this interesting for a variety of reasons. There is a degree of truth to each question. Yes at one point in time Adepticon started out as another 40K tournament. Yes, if gaming is your thing then Gencon might be a better investment for you. Yes Comicon has celebrities, Tv shows and the whole apex of nerd culture.
But I am going to stop you there… All of these places are great for different reasons, but they fall short in one major category… They are Not "Our" Convention.
Allow me to explain. For years miniature wargamers have huddled under the safety of events like: Gamesday, Salute, or other similar historical gaming miniatures conventions, but they have always represented something else. Sure Salute carries miniature games and has displays, but its only one day and its located on the other side of the world… In North America, we have Gencon and don't get me wrong, if you have a game and bring it, people will play it. But the constant impression I keep getting from Gencon is that board games are kind of the reason it's important.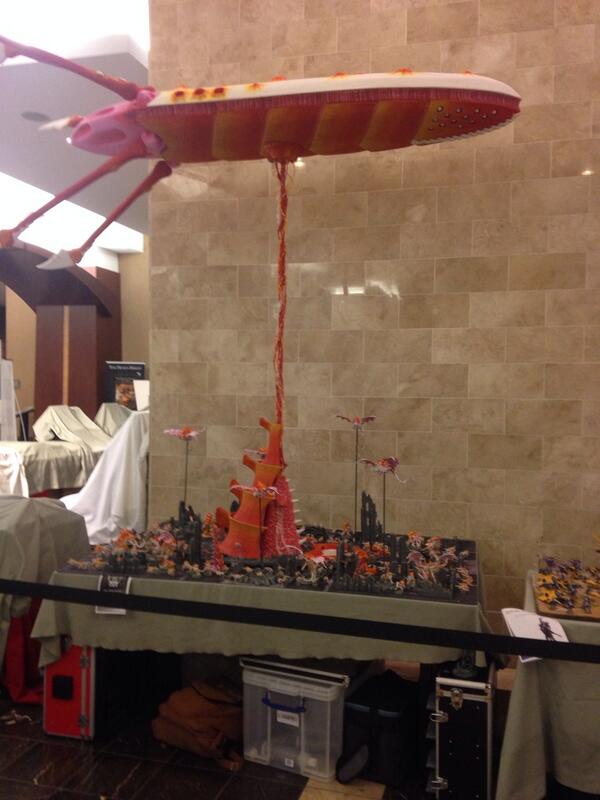 That brings us to Adepticon. At first it was a large 40k event, but then it grew. And grew and grew. I started communicating online as a wargamer around 2007 and was a witness to most of the big startups in both the youtube and podcast wargamer scene. I literally watched Adepticon grow from an infant. At first the appeal of Adepticon was slow, people constantly referred to other conventions and barely mentioned Adepticon. But little bit by little bit, the convention grew. In 2010 they introduced the world to the 2nd edition of Warmachine and Hordes. Flames of war also won the hearts of many gamers at that convention as well. Little bit, by little bit Adepticon became more then just a simple excuse to have a tournament. The first year Forgeworld arrived, the line to the booth circled the grand hall all the way outside. It was a sight to behold!
Little bit, by little bit. Adepticon began to draw the attention of Cool Mini or Not and as a result the creation of the Crystal Brush Competition occurred. For the first time (in my mind) there was a competition that rivaled the prestige of the famous Golden Demon, and was not limited to Games-Workshop Models. Adepticon might have started out as one thing, but it has truly morphed into something more personal and it represents the entire miniature wargame hobby. Competitive/causal/painter/collector/sculpter, no other convention in North America celebrates or embodies it more than Adepticon.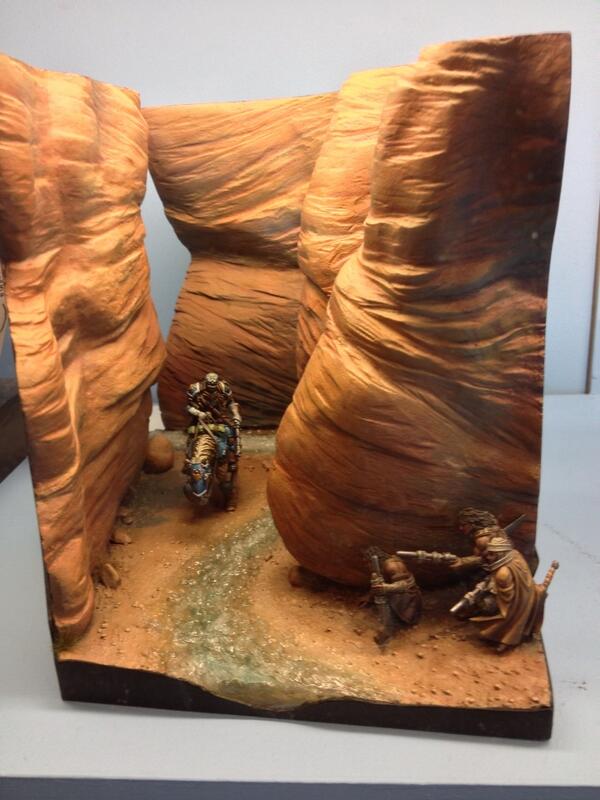 How has this affected me personally? Well I am truly blown away by this event. Originally I wanted to go to Adepticon to meet the Podhammer crew, that fateful year the show ended (little did we know). I had just started college and there was no realistic way for me to travel to Chicago. So instead I saved up my cash and then spent it (life gets in the way after all). My good friend Teras from Geek Nation Tours has wanted to me to go with him down in previous years, but as a result of other commitments I had to decline.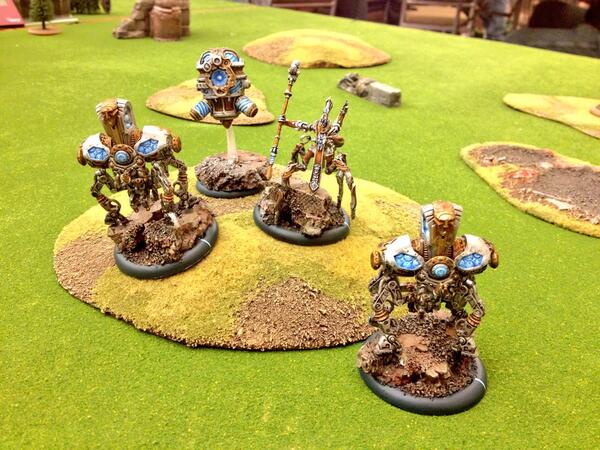 So instead, I watched Blue Table Painting's Adepticon Coverage every year and blogged about it on my old blog (The Daily D6, on RHQ which is now gone). I started University and welp there goes more money, then the truck broke down and more more more more things happened. But every single year I would listen about it on podcasts and watch youtube videos. Until….this year…when I officially had enough cash to go. I couldn't attend the event, as a result of my practicum work. So as a result, this time next year I will be able to venture from the frozen wastes of Canada and bring my miniature wargaming dice down to Adepticon 2015.  
What are my plans then? Well I now officially announce my pledge to participate in the Dreadball Championships next year! I am not sure what team I want to use, but I have a good feeling that the Robot Team might work! Second, it's a lot easier to get 14 miniatures across the border then 210 Skaven, so my fantasy army will be staying put. I might shove a couple Warjacks into the carry on bag, but we shall see of course.
I really want to stress how important "actually going" to Adepticon is to me. It's like writing to a family member that is away because of work and you would only get pictures and letters from them. Fingers crossed, while I am financially able to go to Adepticon, I do not want to count my chickens yet. So I will patiently pace myself and prepare for next year. 
Thanks for Reading!
Adam, Mr Voxman @ATT64 on Twitter